Travel and Transportation
Hawaiian Airlines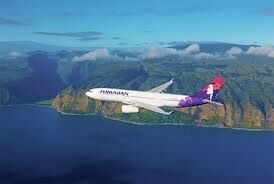 (OGG) MAUI AIRPORT- 1 Keolani Pl, Kahului, HI 96732, USA
1-800-367-5320

We highly recommend flying Hawaiian Airlines when booking your flights. Their rates are great, and it feels like the Islands from the minute you come aboard.
Car Rental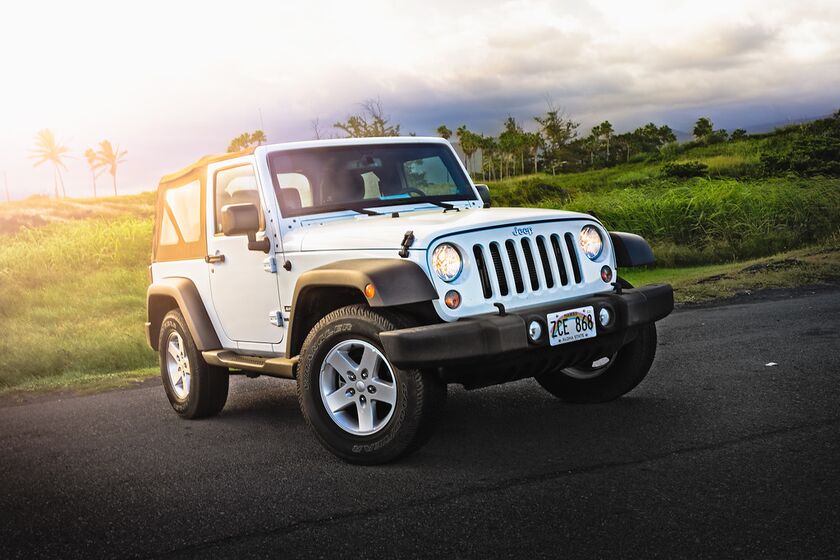 1 Kahului Airport Road Kahului, HI 96732-2395
808 872-3830

Airport Shuttle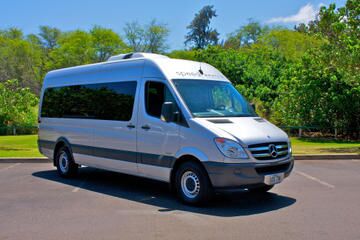 808 871-2702 | vipmaui@outlook.com

All of the wedding festivities will take place around the Hyatt Regency on Ka'anapali Beach. If you prefer not to rent a vehicle- VIP Maui is an excellent shuttle service that will meet you at the airport and take you right to the resort.
Private Car Service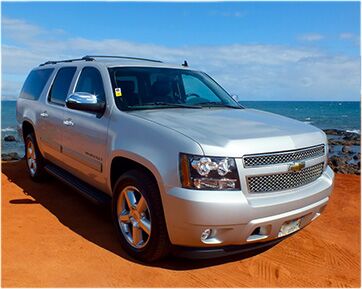 877-873-2034

If you wish to have private car service from the Maui (OGG) Airport, Aloha Maui Limo is a great company that will meet you in the airport and take you to the resort.
Uber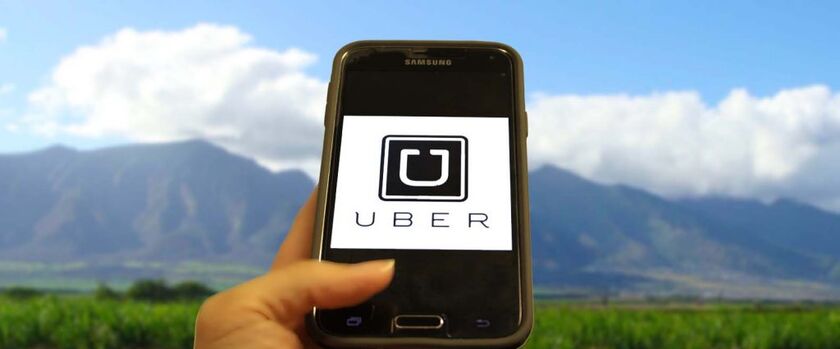 Uber is readily available all over the island.
Guest Accommodations
Hyatt Regency Maui Resort And Spa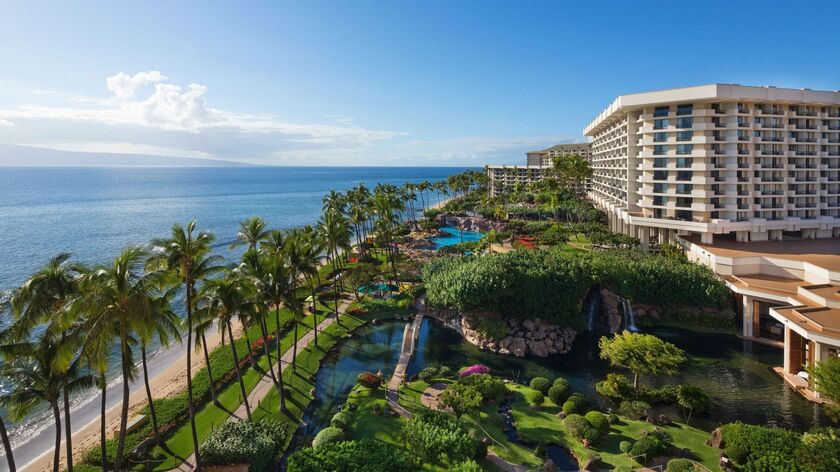 200 Nohea Kai Dr, Lahaina, HI 96761, USA
808 661 1234 | guestserviceoggrm@hyatt.com

We have a block or rooms available for guests from Wednesday October 16th - Monday October 21st at the discounted rate of $251 per night. 3rd and 4th persons in the same room will have additional charges. The cut-off date for reserving these rooms is August 16th, 2019.
Our custom reservation link is : https://www.hyatt.com/en-US/group-booking/OGGRM/G-BACA
Guests of the wedding will also get reduced daily resort charges of $25, 10% discount at the Spa, complimentary yoga, complimentary daily tennis or basketball court times, 25% discount on Green Fees at the golf courses, and complimentary Beach Portrait Session and a 5x7 print.
Resort Map
Map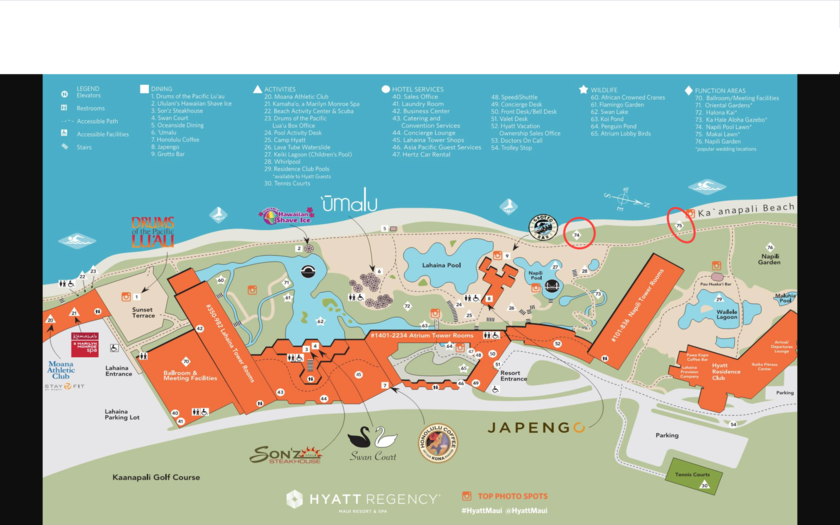 Here is an overall map of the resort.
You will see circled in red where the Wedding and the Reception are located.
Also you will find the Drums of the Pacific where the Welcome Luau Dinner will take place and Pau Huaka'i Tiki Bar where the Groom's Happy Hour will be.
Happy Hour with the Grooms
Pau Huaka'i Tiki Bar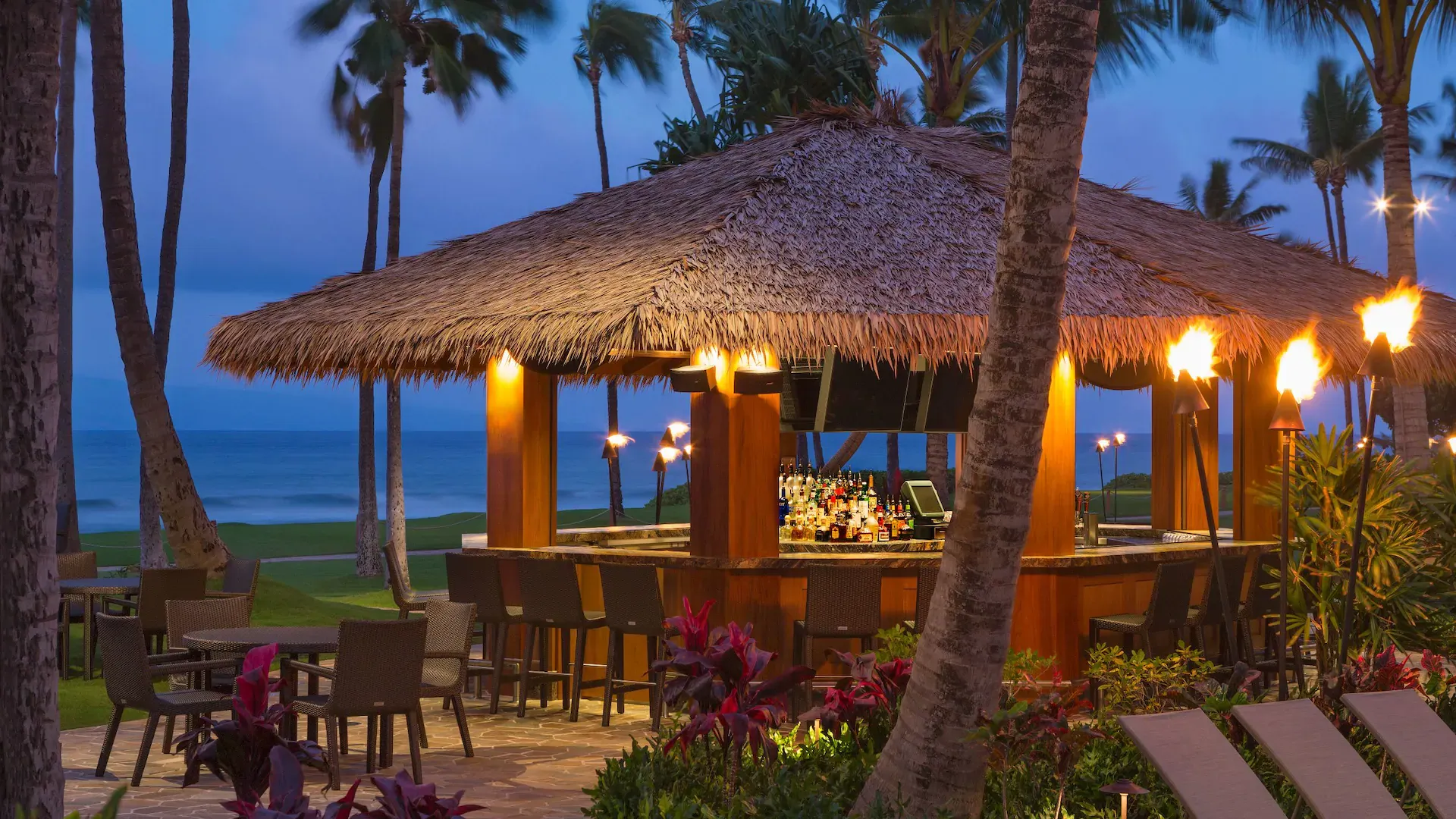 Come have "Aloha" Hour in the outdoor tiki bar at the Hyatt Residence Club on Thursday, October 17th from 5:00-6:00 PM. (Cash Bar). This is adjacent to the Hyatt Regency Maui.
Super casual beachfront bar with 1/2 price pupus during happy hour.
They also serve the traditional 1944 Trader Vic's Mai Tai.
Snorkeling Trip
Pride of Maui Molokini and Turtle Town Snorkel Tour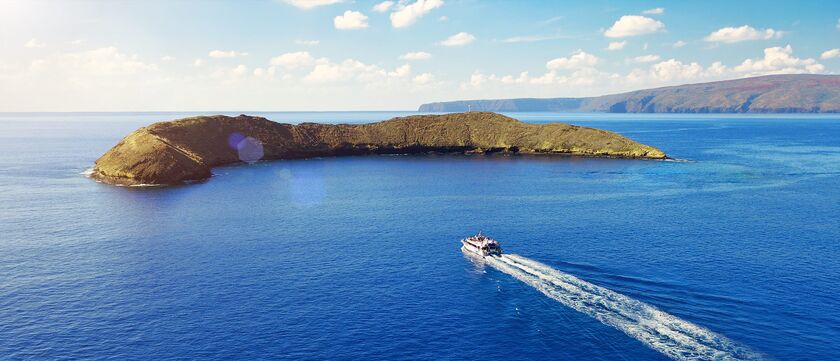 We are doing a little group excursion on Friday, October 18th before the luau for anyone that wants to join us.
This is a wonderful day excursion to snorkel the sunken crater and to swim with the sea turtles. It includes breakfast and a great BBQ lunch as well as an open bar.
The trip boards at 7:30 AM from Maalaea Harbor ( a short Uber ride or carpool from the resort). The entire trip will last from 8 am- 1 pm. The Pride of Maui also offers a shuttle service from the Hyatt as well for a per person fee.
We have done this trip the last time we were in Maui, and it was fantastic.
They are giving us a huge discount for our wedding party from Regular Price of $124 to $99. To get the discounted rate you just need to call their office at 808 242 0955 and reference the group reservation number #464818. There is a 4 day cancellation policy just FYI. https://www.prideofmaui.com/tr...
Welcome Luau Dinner
Drums of the Pacific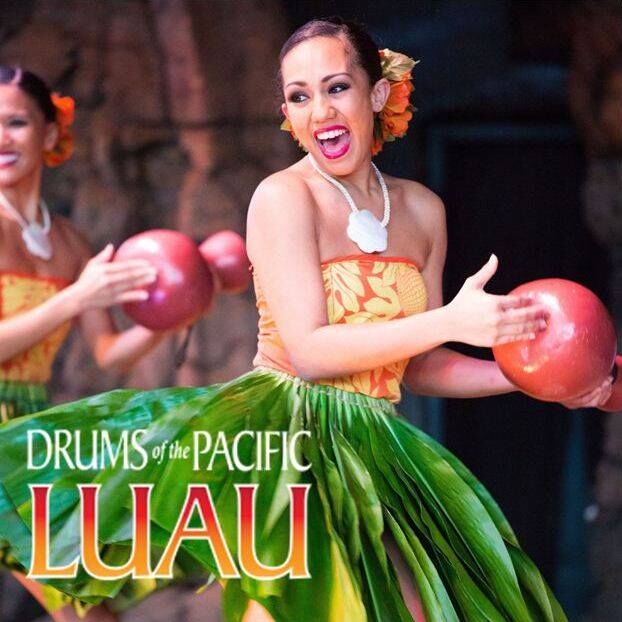 Friday, October 18th, at 5:30 PM, you are invited to a Welcome Luau Dinner at the Hyatt Regency's Drums of the Pacific. Drums of the Pacific takes you on a journey throughout the islands of Polynesia, complete with a traditional imu ceremony and the exotic flavors of native Hawaiian cuisine. The show features authentic dances and music of the old Hawaii, Samoa, Fiji, New Zealand, Tahiti, Tonga, and Rarotonga, and an unforgettable fire-knife dance finale. Join us under the stars at the Sunset Terrace, just steps from Ka'anapali Beach at Hyatt Regency Maui for a perfect Maui evening of culture, entertainment and delicious food and drinks.
This evening is our treat. All we need to know is if you will be there so we can make sure and reserve your tickets.
OPEN TIKI BAR
Mai Tai's
Beer, Wine, Standard Cocktails
Tropical Fruit Punch
Juices and Sodas
ALL YOU CAN EAT BUFFET
Kalua Pork
Huli Huli Chicken
Island Fish
Polynesian Rice
Seasonal Vegetables
Makamaka w/Medallions of Molokai Purple Sweet Potato
Creamed Taro Leaf w/Coconut Milk
Fresh Sliced Tropical Fruits
Pancit Noodle Salad
Roasted Wedges of Maui Onions
Lomi Lomi Salmon
Poi
Pacific Ahi Poke
Tossed Green Salad
Taro rolls w/Whipped Lilikoi Butter.
DESSERT BAR
Chocolate Macadamia Nut Cream Brownie
Haupia with Toasted Coconut
Pineapple Cake
Bread Pudding
There are Vegetarian and Vegan options noted on the buffet.
http://drumsofthepacificmaui.c..
Wedding Ceremony
Makai Lawn, Ka'anapali Beach- Hyatt Regency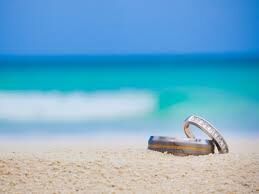 Hyatt Regency Maui's Makai Lawn will host the Ceremony which will begin at 5 pm.
Reception
Napili Pool Lawn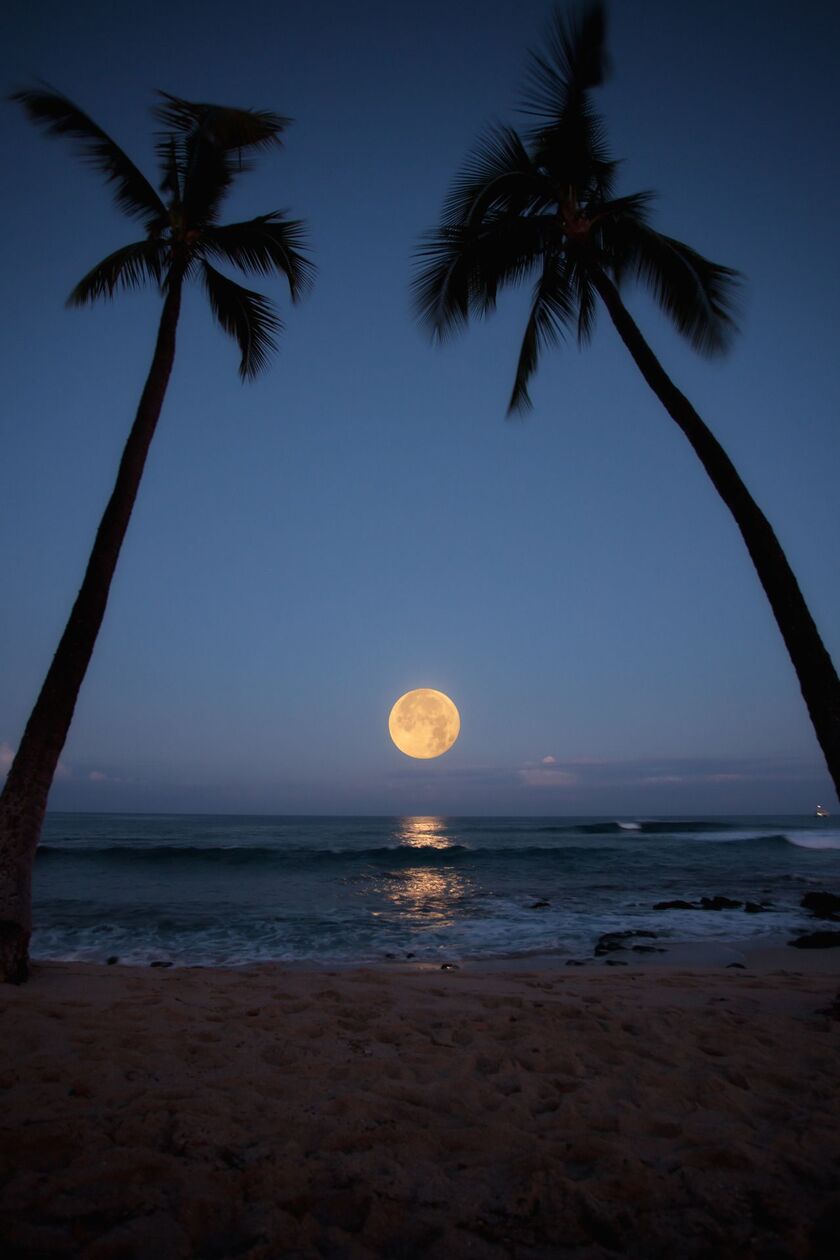 A Cocktail Hour will immediately follow the ceremony at the Napili Pool Lawn adjacent to the Makai Lawn. Dinner and cocktails will begin at 7pm on the Napili Pool Lawn followed by dancing under the stars.
STARTER
Lobster Ravioli with Coconut Curry, Roasted Fennel, & Cilantro Salad
SALAD
Local Tomato & Compressed Watermelon Salad with Surfing Goat Feta, Roasted Shallot, Mizuna, Baby Spinach, Micro Basil & Pesto Oil

ENTREE

Certified Angus Beef Filet with Peppercorn Demi, Kona Lobster Mashed Potatoes, Hamakua Mushrooms & Asparagus
DESSERT

Island Inspired Trio-Chocolate Conch Shell with Chocolate Mousse, Miniature Fruit Tartlet and Pineapple Upside Down Cake
Vegetarian and Vegan Menus available upon request
Please let us know in advance of any food allergies so that they can be accommodated.
Things to Do
Road to Hāna, Haiku, HI, USA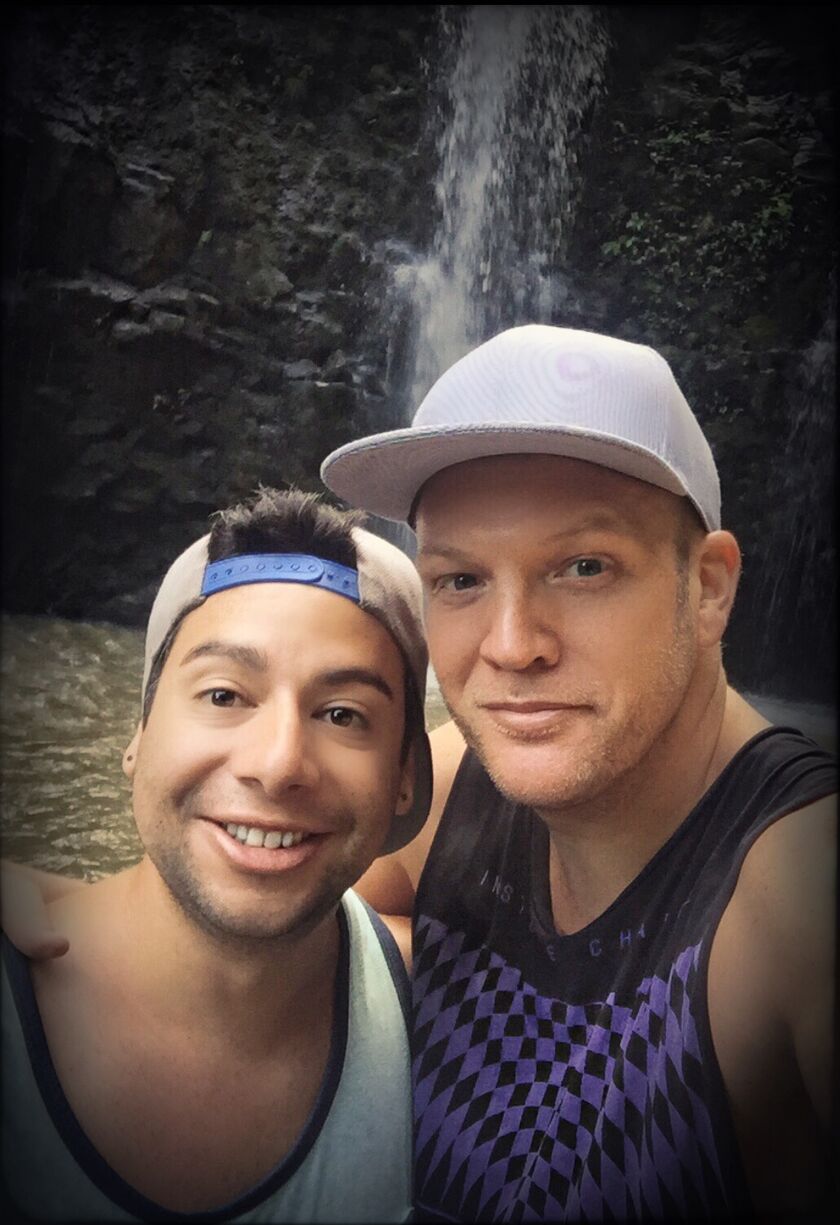 In our opinion, the single best thing you can do on the island is spend a day on the Road to Hana.
To find excellent views of Maui's beautiful coastline, all you need to do is drive. The Road to Hana is a scenic highway (Highway 360) that twists through the lush rainforest and past the cascading waterfalls that line the island's eastern shore. Most people start their trip in Kahului (home to Maui's main airport) with the intention of motoring 55 miles to Hana. The trip isn't always easy: The route often surprises unfamiliar drivers with hairpin turns. Despite all the hype and mental preparation, travelers are regularly surprised by the drive's beauty.
The Road to Hana might seem short, but traveling it will most likely take all day given the number of scenic lookouts and other places to stop. Having done this, we highly recommend taking your time and stopping as often as possible, and also starting even before sunrise.
It is quite literally the most beautiful drive in the world filled with rainforests, waterfalls, black sand beaches, incredible hikes, lots of local eats, and indescribable views.
A tip is to get an audio guide to play in the car while you drive. It will not only give you the best places to stop but also it gives great commentary to everything you are seeing. We recommend the R2H guide- https://ther2h.com/buy#guide
Haleakala Crater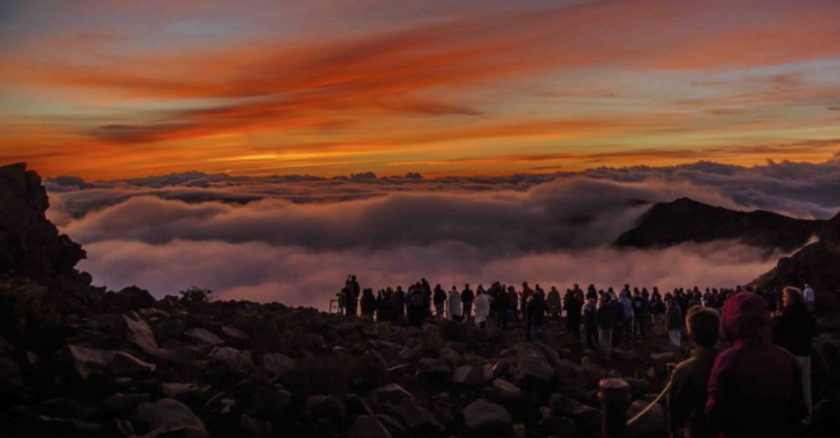 Haleakala Crater, Hawaii 96790, USA

For all of you early risers- there is nothing quite as spectacular as seeing the sunrise from the volcanic crater of Haleakala. You do need to make reservations ahead of time to gain access, but the cost is only $1.50 per vehicle.
Tour the Stars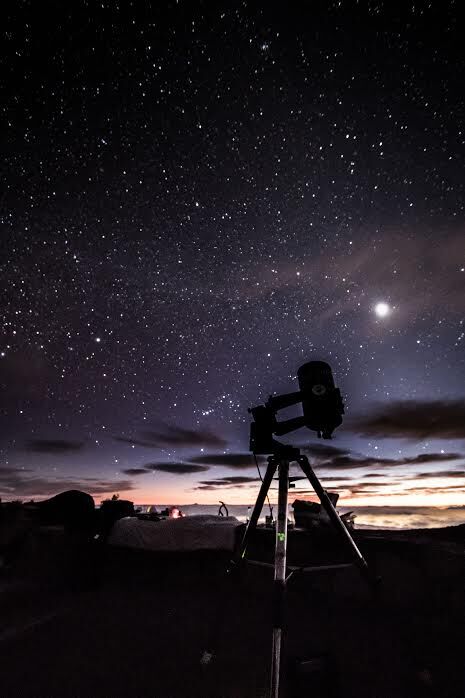 Hyatt Regency Maui- 200 Nohea Kai Dr, Lahaina, HI 96761, USA
(808)667-4727

Named the World's Top Hotel for Stargazing, experience Maui's crystal clear skies with a night of stargazing and rooftop astronomy program!
Home to Hawaii's only recreational telescope with a 16-inch reflector, the "Great White" HD telescope, sits nine stories up on a remote site of the hotel.
Edward J. Mahoney, Director of Astronomy and NASA Solar System Ambassador, uses a computer to select an agenda, locate and identify 1,000 objects in the sky including stars, planets, galaxies and nebulae. You'll learn to interpret with the unaided eye, then with giant astronomy binoculars, and on to the "Great White".
8:00pm and 9:00pm nightly shows and a special Romance Tour at 10:00pm complete with sparkling wine and chocolate strawberries. Reservations are required
Ocean Vodka Organic Farm and Distillery
4051 Omaopio Rd, Kula, HI 96790, USA
808-877-0009 | info@oceanvodka.com

Situated on a breathtaking 80-acres on the slopes of Haleakala, the home of OCEAN Organic Vodka and Deep Island Hawaiian Rum captures panoramic views of both the north and south shores of Maui. It is easily reached from Maui's International Kahului Airport as well as the island's world-famous resorts.
The state-of-the-art Hawaii Sea Spirits Organic Farm and Distillery
utilizes solar panels to power the operations of the distillery and
facility. The sugar cane is organically farmed on the rich, volcanic soils.
Before you end your stay, you will be welcomed to the sampling room, where your guide will educate you on spirit sampling as well as explain the unique combination of deep ocean mineral water and "sugar cane-based" spirits that are behind what you are experiencing and tasting.
Take your time and enjoy the view! Wander out to The Point at Hawaii Sea Spirits Organic Farm and Distillery and enjoy the 180-degree vista of the north and south shores of Maui.
OCEAN Organic Vodka samplings are offered after daily tour times in a designated tasting area bordering one of our organic sugar cane fields. Tour times at the Hawaii Sea Spirits Organic Farm and Distillery are every half hour, starting from 9:30 am with the last tour at 4 pm. Entrance is $12 person for those 21 years and older. You may also include a lunch for $15 additional dollars.

We have done this tour and highly recommend it!
MauiWine Tasting Room and Tour
14815 Piilani Hwy, Kula, HI 96790, USA
808) 878-6058 | info@mauiwine.com

Step up to the 18-foot bar, crafted from a single piece of solid Ulupalakua mango wood, and taste the famed pineapple wines, exclusive small production estate wines, and traditional method sparkling wines.
The King's Cottage isn't just a tasting room; it's a piece of history. It was originally built in the 1870s to accommodate King Kalākaua himself, the last reigning king of Hawai'i, who would come to 'Ulupalakua to enjoy a little royal vacation time with lavish dinners, dancing, champagne, and celebration. Today, we continue this rich tradition of hospitality, welcoming visitors who come from all over the world to enjoy this wonderful place.
Tastings are offered here every day from 10 a.m. to 5 p.m. Complimentary guided tours of the historic estate, production area, and wine cellar depart the King's Cottage lanai (porch) at 10:30 a.m. and 1:30 p.m
No reservations required for groups of less than 8

Tasting Fee: $12-$14 (flight of 5 wines)
Tours: Complimentary

Tasting: 10am-5:00pm
Tours: 10:30am & 1:30pm, 30 minutes

Maui Tropical Plantation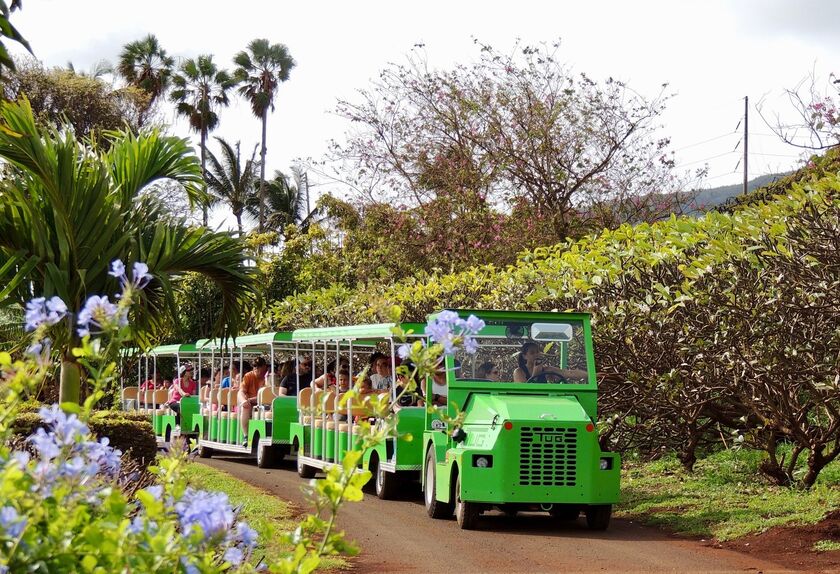 1670 Honoapiilani Hwy, Wailuku, HI 96793, USA
808.244.7643 | mtpmaui@gmail.com

The Tropical Express offers visitors an overview of Hawaii's famous fruits and plants. Nestled against the lush Waikapu Valley and greater West Maui Mountains, this 45-minute tour is ideal for families or visitors who want to check off their tropical bucket list. Loop around the lagoon and cruise through parts of the Plantation accessible only to passengers aboard the Tropical Express.
Feel the Aloha spirit and immerse your five senses in paradise. Smell the flowers, taste the fresh fruit, feel the coconut husk, see the magnificent views, hear the stories, and ask questions!
This tour stops by the tiki hut for a 15-minute coconut husking and opening demonstration. As you ride the Tropical Express look for excellent photo opportunities and chances to interact with your guide.
HIGHLIGHTS
Take a look at areas of the Plantation which are only accessible aboard the Tropical Express
Ideal for families or travelers who want an overview of Hawaii's famous fruits and plants
45-minute tour caters to a kid-friendly attention span
A great break from the beach
Fresh fruit sampling
Spend unlimited time at Maui Tropical Plantation after your tour. Use the Guidebook App
Tropical Express boards daily with several departure times allowing for flexibility
Wheelchair accessible
Convenient, Free parking
BOOK EARLY! Tours often fill up in advance. General admission seats are reserved by purchasing tickets online.
DAILY TOUR TIMES
10:00 AM, 11:00 AM, 12:00 PM, 1:00 PM, 2:00 PM, 3:00 PM and 4:00 PM
RATES
Adults $20
Keiki (ages 3-12) $10
Keiki 2 yrs and under ride free!
WHAT YOU CAN EXPECT
LENGTH is approximately 45 minutes, including a 15 minute stop at the tiki hut for a coconut husking and opening. In just under a mile, cruise through farmland set against the mountains.
SITES are subject to seasonality but may include pineapple, coconut, mango, banana, coffee, plumeria, heliconia, macadamia nut, palms, papaya, ti leaf, starfruit, jackfruit, sugarcane, sweet potato, ulu, taro, herbs, lettuces, corn, avocado, rambutan, longan, citrus and more.
BOOKING should take place before you arrive at the Plantation.
BOARDING PASSES can be picked up at the Concessions Kiosk or Plantation Store.
MEET your guide at the boarding platform five minutes before departure time. Your guide will provide a brief introduction and you're off to see paradise. Your guide will drive you throughout private Plantation grounds pointing out items of interest and giving a fun overview of all things tropical.
DISCOUNTS are included with your ticket purchase! 10% off food at the Mill House Restaurant, 10% off at Kumu Farms Stand ($10 minimum), and at 10% off at Mill House Roasting
Pride of Maui Molokini and Turtle Town Snorkel Tour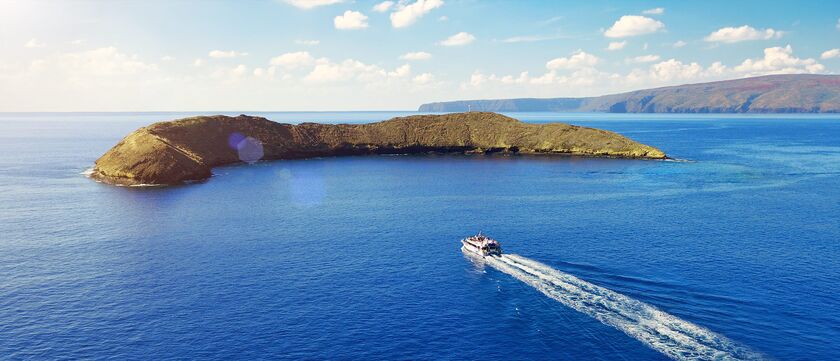 101 Maalaea Road, Wailuku, HI, USA
808 242 0955

This is a wonderful day excursion to snorkel the crater and to swim with the sea turtles. It includes breakfast and a great BBQ lunch as well as an open bar.
We have done this trip the last time we were in Maui and it was wonderful! Highly recommended!
If you are booking this trip- use the promo code DISCOVERY7 for $25 off
Note To Guests
Dear Friends and Family,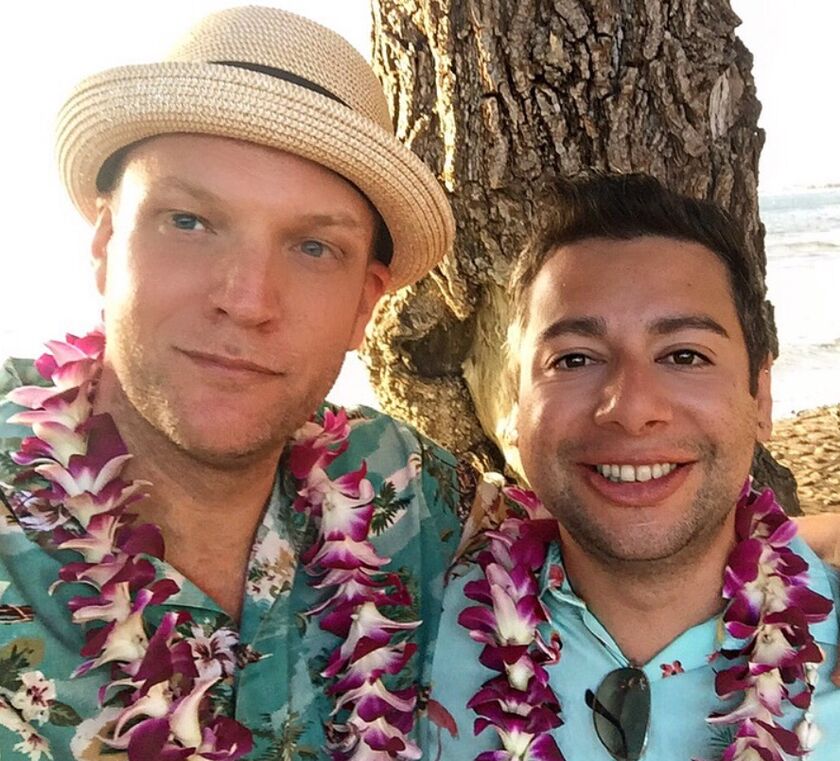 It means the world that you have decided to be here with us. We want you to enjoy your vacation in paradise, and feel completely free to come to as many or as few events as you wish. We hope that you have the time of your life!
Love, Patrick & Ashley